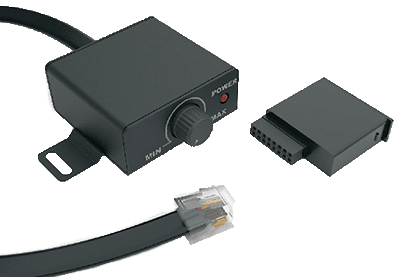 FEATURES:
It is an indispensable device for those who want full subwoofer control.
From your seat you can adjust the volume of the subwoofer in a simple and effective way, without entering the car radio menu each time.
It consists of two units: the card to be inserted into the amplifier and the device (RTC) with remote volume, equipped with cable.
Components with high quality audio
Adjustment of 0 to -20 dB